CNC and Manual Machining
D&R Machine Company has been doing custom machining for over 25 years and is equipped to meet all your machining needs.
Whether handling raw cast parts or newly rebuilt assemblies, we are capable of working with many different materials from standard metals to high-performance alloys.
Our team of highly skilled machinists use manual and state-of-the-art CNC equipment to make parts and assemblies which are guaranteed to meet your requirements and provide the solutions you need.
What are our capabilities? Whether you need a single machined part or production runs we have the team and equipment needed. What about size? Our specialty is machining large assemblies and subassemblies. In 2021, D&R purchased property and is now adding an additional 24,000 square feet of space with 4 bridge cranes for a combined lifting capacity of 170 tons to meet our customer's needs.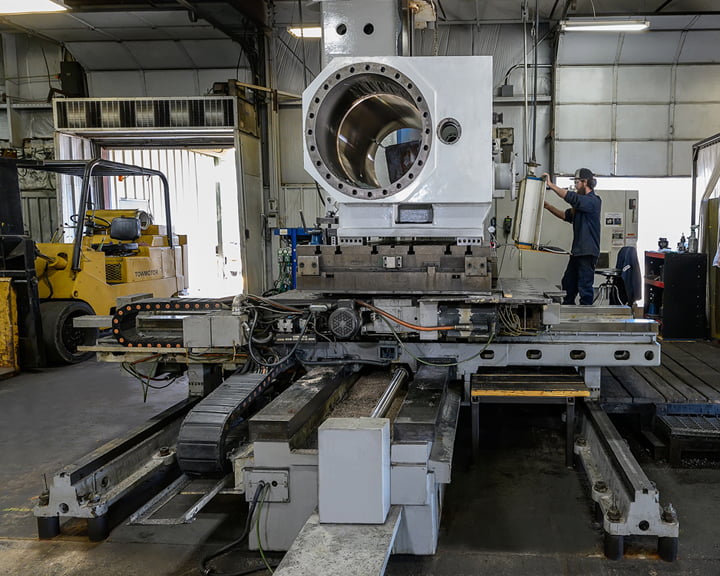 Have a question?
Call Us Now.
Office: (618) 465-5611
Need more info?
Send Us an Email.
Contact Us

Office Hours
M-F / 7:00am – 3:30pm
Sat-Sun / Closed